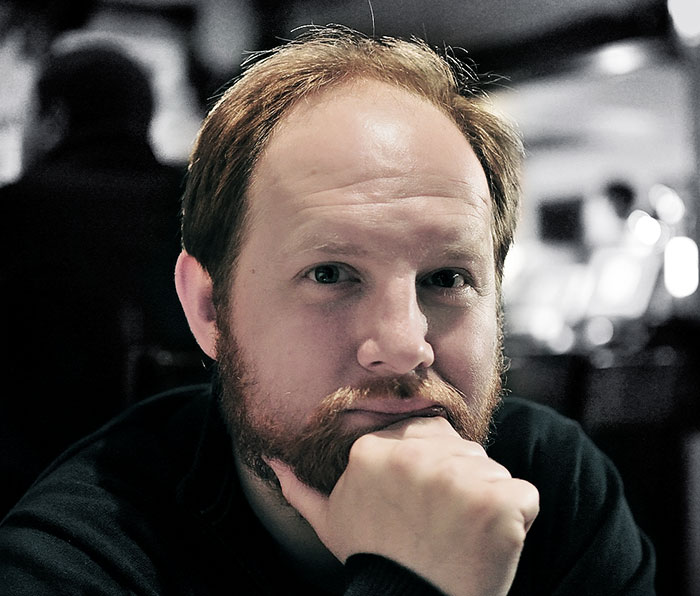 Dimitri Fontaine. Photo by Oleg Bartunov
My colleagues at Citus Data and I are super excited to announce that Dimitri Fontaine is joining the Citus Data team. Dimitri is a Major Contributor to the PostgreSQL development project and has authored (and still maintains) key components in the PostgreSQL ecosystem, including the extension framework, pgloader and event triggers, to name a few.
Many of us have collaborated with Dimitri about all things Postgres over the years and we are thrilled to have Dimitri join Citus to work on our distributed database. We wholeheartedly extend Dimitri a big, big, big welcome.
Dim + PostgreSQL + Citus = A Bright Future
At Citus, Dimitri is going to focus on improving user experience, making it easier for app developers to integrate their multi-tenant apps and real-time analytics dashboards with Citus—so their own users can reap the performance benefits of scale-out PostgreSQL.
Dimitri is also a prolific blogger, and we look forward to (and are curious to see!) what kind of posts Dimitri will publish on the Citus Data blog.
Many Accomplishments Before Citus Data
Prior to Citus Data, in addition to being a Major Contributor to PostgreSQL, Dimitri served as a software architect and CTO at one of France's largest online classifieds sites. At leboncoin, he helped design and architect backend systems. Dimitri also served at 2ndQuadrant in France, where he led the team to provide services, support, and training on PostgreSQL to large and growing enterprises.
Major Contributor to PostgreSQL
As a Major Contributor to PostgreSQL, Dimitri authored and maintains the pgloader migration utility, which allows for fully-automated migration to Postgres from other databases like MySQL or Microsoft SQL Server. Dimitri is also the author of the original extension framework from Postgres 9.1, a capability that is enabling innovation in the Postgres community. In fact, Citus is a Postgres extension and we use the extension APIs to scale out Postgres—to distribute data and queries across multiple nodes so we can give our users scale, parallelism, and performance.
Dimitri's new book: Mastering PostgreSQL in Application Development
Just recently, Dimitri got himself published! He is the author of Mastering PostgreSQL in Application Development, a book that teaches SQL to application developers, so they can learn to replace thousands of lines of code with simple SQL queries.
PostgreSQL has been enjoying increasing popularity, and was recently named DBMS of the year for 2017 by DB Engines. We Citans are long-time fans of Postgres (that's kind of obvious :)), and having Dimitri bring his PostgreSQL expertise to the team—along with his commitment and hard work—makes for an even more promising future for our Citus community!
Please join us in giving Dimitri a hearty welcome on twitter via @tapoueh and @citusdata!