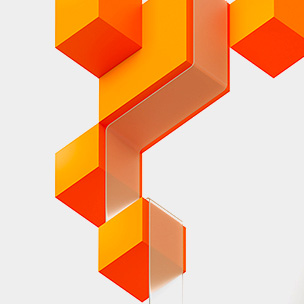 TECHNOLOGY
Microsoft Ignite 2020
Sep 2020 | Online
Microsoft Ignite will be launched as a digital event experience this September. Join us to learn innovative ways to build solutions, migrate and manage your infrastructure, and connect with Microsoft experts and other technology professionals from around the globe. #MSIgnite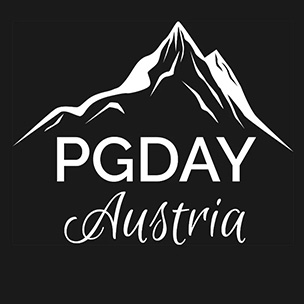 POSTGRES COMMUNITY
PGDAY Austria 2020
Sep 18, 2020 | Vienna, Austria
The Austrian PostgreSQL Conference will take place again this year. This is a day not only for enthusiasts of the PostgreSQL database, but also for everyone working in IT, from administrators to developers to IT managers. One of our Postgres team members in Europe is on the Program Committee for this lovely event.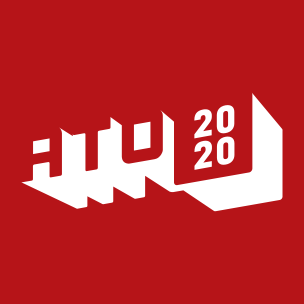 OPEN SOURCE
All Things Open 2020
Oct 19-20, 2020 | Online
All Things Open is a polyglot technology conference focusing on the tools, processes, and people making open source possible. ATO is going virtual this year, transmitting world-class open source content to 10,000 devices worldwide. The developer team at Microsoft is a proud sponsor of All Things Open.
Past Events
Linux Foundation Open Source Summit - Running Your Own Postgres Database-as-a-Service on Kubernetes |

Online

|

Jun 29-Jul 2, 2020

| View slides
Postgres Vision 2020 - The Art of Postgres |

Online

|

Jun 23-24, 2020

Postgres Vision 2020 - How to Scale Postgres: Automation, Tuning & Sharding |

Online

|

Jun 23-24, 2020

| View slides
Microsoft European Virtual Open Source Summit - Open Source and Azure Data: now and next |

Online

|

Jun 16, 2020

| View slides
Microsoft European Virtual Open Source Summit - Making Azure the best destination for Postgres |

Online

|

Jun 16, 2020

| Watch video | View slides
Microsoft European Virtual Open Source Summit - High performance HTAP with Postgres & Hyperscale (Citus) |

Online

|

Jun 16, 2020

| Watch video | View slides
ACM SIGMOD/PODS 2020 - High Performance HTAP with Postgres & Hyperscale (Citus) |

Online

|

Jun 14-19, 2020

| Watch video | View slides
BSDCan 2020 - PostgreSQL on FreeBSD |

Online

|

Jun 5- 6, 2020

| View slides
PGCon 2020 - Mechanical Sympathy for Elephants: Reducing I/O and Memory Stalls |

Online

|

May 26-29, 2020

| View slides
PGCon 2020 - What's Missing for Postgres Monitoring |

Online

|

May 26-29, 2020

| View slides
PGCon 2020 - work_mem warriors: Teaching HashAgg, HashJoin, and Other Memory-Intensive Operators to Respect work_mem's Boundaries |

Online

|

May 26-29, 2020

| View slides
PGCon 2020 - Asynchronous IO for PostgreSQL |

Online

|

May 26-29, 2020

| View slides
Turkey Open Source Platform Seminar Program - The Citus Journey to Foundation and Development at Postgres |

Online

|

May 21, 2020

Turkey Open Source Platform Seminar Program - The Art of Postgres |

Online

|

May 21, 2020

| View slides
The San Francisco Bay Area PostgreSQL Meetup Group - JSONB Tricks: Operators, Indexes, And When To (NOT) Use It |

Online

|

May 19, 2020

| Watch video | View slides
Microsoft Build 2020 - What developers are doing with Postgres & MySQL on Azure |

Digital Event

|

May 19-21, 2020

| Watch video | View slides
Warsaw PostgreSQL User Group - PostgreSQL Portability Tales |

Online

|

Apr 16, 2020

| View slides
Migrate from Oracle to Postgres with Azure - Migrate from Oracle to Postgres with Azure |

Online

|

Apr 15, 2020

| View slides
PyCon 2020 - Optimize your Python & Django apps with easy-to-learn Postgres superpowers |

Online

|

Apr 15-May 17, 2020

| Watch video | View slides
PyCon 2020 - Building HTAP Applications with Python & Postgres on Azure |

Online

|

Apr 15-May 17, 2020

| Watch video | View slides
pgDay Paris 2020 | Paris, France |

Mar 26, 2020

Nordic PGDay 2020 | Helsinki, Finland |

Mar 24, 2020

PGConf India 2020 - Distributed PostgreSQL is a game changer |

Bengaluru, India

|

Feb 26-28, 2020

| View slides
PGConf India 2020 - Architecting operational real-time analytics apps with PostgreSQL & Hyperscale (Citus) |

Bengaluru, India

|

Feb 26-28, 2020

| View slides
Montréal PostgreSQL Meetup - Postgres Index types and where to find them |

Montréal, Canada

|

Feb 12, 2020

| View slides
PGConf.Russia 2020 - Architecting petabyte-scale analytics by scaling out Postgres on Azure with Citus |

Moscow, Russia

|

Feb 3- 5, 2020

| View slides
FOSDEM 2020 - Fibonacci Spirals and 21 Ways to Contribute to Postgres—Beyond Code |

Brussels, Belgium

|

Feb 1- 2, 2020

| View slides | Watch video
Birmingham on Rails 2020 - Postgres at any scale |

Birmingham, AL

|

Jan 31, 2020

FOSDEM PGDay 2020 - Asynchronous IO for PostgreSQL |

Brussels, Belgium

|

Jan 31, 2020

| View slides
Road to FOSDEM: Mechelen edition - A glimpse of Microsoft's open source journey (through the lens of PostgreSQL) |

Mechelen, Belgium

|

Jan 30, 2020

| View slides
PgDay San Francisco 2020 - A Map for Monitoring PostgreSQL |

San Francisco, CA

|

Jan 21, 2020

| View slides
PostGIS Day | Amsterdam, Netherlands |

Nov 14, 2019

Microsoft Ignite 2019 - Building Modern Apps that Scale to Billions of Events—With PostgreSQL & Hyperscale |

Orlando, FL

|

Nov 4- 8, 2019

| Watch video | View slides
Microsoft Ignite 2019 - Why Developers Love Postgres |

Orlando, FL

|

Nov 4- 8, 2019

| Watch video | View slides
Microsoft Ignite 2019 - Innovations to boost productivity with Azure-managed MySQL, Postgres and MariaDB databases |

Orlando, FL

|

Nov 4- 8, 2019

| View slides
Microsoft Ignite 2019 - Analyzing real-time data with Azure Database for PostgreSQL |

Orlando, FL

|

Nov 4- 8, 2019

Microsoft Ignite 2019 - Running Postgres at scale on-premise and cloud |

Orlando, FL

|

Nov 4- 8, 2019

| View slides | Watch video
Microsoft Ignite 2019 - Why Enterprises are Moving from Oracle to Azure Postgres |

Orlando, FL

|

Nov 4- 8, 2019

| Watch video | View slides
Microsoft Ignite 2019 - Azure Data: Unmatched price-performance and limitless capabilities wherever your data lives |

Orlando, FL

|

Nov 4- 8, 2019

| Watch video
pgDay Santiago | Santiago, Chile |

Oct 29, 2019

PostgreSQL Conference Europe 2019 - Fibonacci Spirals and 21 Ways to Contribute to Postgres—Beyond Code |

Milan, Italy

|

Oct 15-18, 2019

| View slides
PostgreSQL Conference Europe 2019 - What's wrong with Postgres |

Milan, Italy

|

Oct 15-18, 2019

| View slides
PostgreSQL Conference Europe 2019 - When It All Goes Wrong |

Milan, Italy

|

Oct 15-18, 2019

| View slides
PostgreSQL Conference Europe 2019 - The TopN extension: Maintaining top 10 lists at scale |

Milan, Italy

|

Oct 15-18, 2019

| View slides
PostgreSQL Conference Europe 2019 - Deep Postgres Extensions in Rust |

Milan, Italy

|

Oct 15-18, 2019

| View slides
PostgreSQL Conference Europe 2019 - Wonderful SQL features your ORMs can use (or not) |

Milan, Italy

|

Oct 15-18, 2019

| View slides
PostgreSQL Conference Europe 2019 - Implementing your first Postgres extension: from coding to distribution |

Milan, Italy

|

Oct 15-18, 2019

| View slides
PostgreSQL Conference Europe 2019 - What Microsoft is doing with Postgres & the Citus Data acquisition |

Milan, Italy

|

Oct 15-18, 2019

| View slides
Monktoberfest by RedMonk | Portland, ME |

Oct 3- 4, 2019

Percona Live Europe 2019 - Postgres: From Respected-by-DBAs to Loved-by-Application-Developers |

Amsterdam, Netherlands

|

Sep 30-Oct 2, 2019

DjangoCon US 2019 - Postgres Index types and where to find them |

San Diego, CA

|

Sep 23-25, 2019

| View slides | Watch video
PostgresOpen 2019 - Data Modeling, Normalization and Denormalization |

Orlando, FL

|

Sep 11-13, 2019

| View slides
PostgresOpen 2019 - Fibonacci Spirals and 21 Ways to Contribute to Postgres—Beyond Code |

Orlando, FL

|

Sep 11-13, 2019

| View slides
PostgresOpen 2019 - JSONB Tricks: Operators, Indexes, and When to (Not) Use It |

Orlando, FL

|

Sep 11-13, 2019

| View slides
PostgresOpen 2019 - Scaling real-time analytics using Postgres in the cloud |

Orlando, FL

|

Sep 11-13, 2019

PostgresOpen 2019 - The Art of Postgres |

Orlando, FL

|

Sep 11-13, 2019

| View slides
PGDay Austria 2019 | Wiener Neustadt, Austria |

Sep 6, 2019

Music City Tech 2019 - Building PostgreSQL apps at any scale with Hyperscale (Citus) |

Madison, Tennessee

|

Sep 5- 7, 2019

Postgres Women NYC - Postgres index types and where to find them |

New York, NY

|

Sep 4, 2019

| View meetup
PyBay 2019 - Amazing things your ORM(s) can and can't do |

San Francisco, CA

|

Aug 17-18, 2019

| View slides
PGConf.Brasil 2019 - The Art of Postgres |

San Paulo, Brazil

|

Aug 1- 3, 2019

The San Francisco Bay Area PostgreSQL Meetup Group - Why Postgres Why This Database Why Now? |

San Francisco, CA

|

Jul 23, 2019

| View slides
OSCON 2019 | Portland, OR |

Jul 17-18, 2019

Postgres Women NYC - Why Postgres? Why This Database? Why Now? |

New York, NY

|

Jul 9, 2019

PostgresLondon 2019 - When it all goes wrong (with Postgres) |

London, UK

|

Jul 2- 3, 2019

PostgresLondon 2019 - A story on Postgres index types |

London, UK

|

Jul 2- 3, 2019

| View slides
Swiss PGDay - Why Postgres? Why This Database? Why Now? |

Rapperswil, Switzerland

|

Jun 28, 2019

| View slides
Postgres Vision 2019 - The Future of Sharding |

Boston, MA

|

Jun 24-26, 2019

Postgres Ibiza 2019 - The Art of PostgreSQL |

Ibiza, Spain

|

Jun 20-21, 2019

PGDay France 2019 | Lyon, France |

Jun 19, 2019

Microsoft Build 2019 Türkiye - Hyperscale (Citus) on Azure Database for PostgreSQL |

Istanbul, Turkey

|

Jun 18, 2019

PostgreSQL User Group NL - Hyperscale (Citus) on Azure Database for PostgreSQL |

Amsterdam, Netherlands

|

Jun 6, 2019

| View slides
Percona Live 2019 - From respected-by-DBAs, to loved-by-Application Developers |

Austin, TX

|

May 28-30, 2019

PGCon 2019 - Deep Postgres Extensions in Rust |

Ottawa, Canada

|

May 28-31, 2019

| Watch video | View slides
PGCon 2019 - Pg_auto_failover: Postgres extension for automated failover |

Ottawa, Canada

|

May 28-31, 2019

| View slides | Watch video
GlueCon 2019 - Why developers really need marketing, now more than ever |

Denver, CO

|

May 22-23, 2019

| View slides
PGDay.IT 2019 - Around the world with extensions |

Bologna, Italy

|

May 17, 2019

| View slides
San Francisco Bay Area Azure Meetup - Best Practices for Adopting Managed Databases |

San Francisco, CA

|

May 16, 2019

PGConf.DE 2019 | Leipzig, Germany |

May 10, 2019

Microsoft Build 2019 - Unleash analytics on operational data with Hyperscale (Citus) on Azure Database for PostgreSQL |

Seattle, WA

|

May 6- 8, 2019

| Watch video
Microsoft Build 2019 - Building PostgreSQL apps at any scale with Hyperscale (Citus) |

Seattle, WA

|

May 6- 8, 2019

| View slides
PyCon PyLadies Auction 2019 - Donated Postgres, Citus, and Python: Better Together with an Elicorn |

Cleveland, OH

|

May 4, 2019

| About auction
PyCon 2019 | Cleveland, OH |

May 2- 5, 2019

RailsConf 2019 - When it all goes Wrong (with Postgres) |

Minneapolis, MN

|

Apr 30-May 2, 2019

| View slides | Watch video
RailsConf 2019 - Optimizing your app by understanding your Postgres |

Minneapolis, MN

|

Apr 30-May 2, 2019

| View slides | Watch video
PostgreSQL Ukraine - The Art of Postgres |

Kyiv, Ukraine

|

Apr 16, 2019

| View slides
Java in Luxembourg - The Art of Postgres |

Luxembourg

|

Apr 11, 2019

Using Postgres & Citus for Lightning Fast Analytics, also featuring Rollups - Live Demo |

Online

|

Mar 19, 2019

| Watch video | View slides
Nordic PGDay 2019 - When it all goes wrong |

Copenhagen, Denmark

|

Mar 19, 2019

| View slides
Nordic PGDay 2019 - Why Postgres Why This Database Why Now? |

Copenhagen, Denmark

|

Mar 19, 2019

| View slides
Nordic PGDay 2019 - Promoting Diversity with PostgresWomen |

Copenhagen, Denmark

|

Mar 19, 2019

pgDay Paris 2019 - How to write SQL queries |

Paris, France

|

Mar 12, 2019

| View slides | Watch video
[email protected] 17X - Around the world with Postgres extensions |

Pasadena, CA

|

Mar 7-10, 2019

Using Postgres & Citus for Lightning Fast Analytics - Feb 2019 - Live Demo |

Online

|

Feb 27, 2019

| Watch video
San Francisco Bay Area PostgreSQL Meetup | San Francisco, CA |

Feb 19, 2019

PyCaribbean 2019 - Scaling multi-tenant apps using the Django ORM and Postgres |

Santo Domingo, Dominican Republic

|

Feb 16-17, 2019

| View slides
FOSDEM'19 - Around the world with extensions |

Brussels, Belgium

|

Feb 2- 3, 2019

| Watch video
FOSDEM'19 - Data Modeling, Normalization, and Denormalization |

Brussels, Belgium

|

Feb 2- 3, 2019

| Watch Video | View slides
FOSDEM PGDay - Data Modeling, Normalization, and Denormalization |

Brussels, Belgium

|

Feb 1, 2019

Monki Gras 2019 | London, UK |

Jan 31-Feb 1, 2019

PGConf.ASIA 2018 - Five data models for sharding and which is right |

Tokyo, Japan

|

Dec 10-12, 2018

| View slides
PGConf.ASIA 2018 - Monitoring Postgres at Scale |

Tokyo, Japan

|

Dec 10-12, 2018

| View slides
Using Postgres & Citus for Lightning Fast Analytics - Live Demo |

Online

|

Dec 6, 2018

| View slides | Watch video
PostgreSQL España - The Art of Postgres |

Madrid, Spain

|

Nov 29, 2018

| View abstract
PostgreSQL User Group NL - Real-time Analytics at Any Scale |

Amsterdam, Netherlands

|

Nov 29, 2018

| View slides
AWS re:Invent 2018 - How to Scale Your SaaS App On Postgres in Just 5 Minutes |

Las Vegas, NV

|

Nov 26-29, 2018

AWS re:Invent 2018 - Building Lightning-Fast Analytics Dashboards on Postgres |

Las Vegas, NV

|

Nov 26-29, 2018

Scaling Postgres for Time Series Data with Citus - Technical Interview |

Online

|

Nov 15, 2018

| Watch video | View slides
PyCon Canada 2018 - Scaling multi-tenant apps using the Django ORM and Postgres |

Toronto, Canada

|

Nov 10-13, 2018

| View slides | Watch video
Keep Ruby Weird 2018 - \watching Star Wars in Postgres and other silly things |

Austin, TX

|

Nov 9, 2018

| Watch video
North Bay Python 2018 | Petaluma, CA |

Nov 3- 4, 2018

PostgreSQL Conference Europe - Constraints: A Developer's Secret Weapon |

Lisbon, Portugal

|

Oct 23-26, 2018

| View slides
PostgreSQL Conference Europe - Why PostgreSQL Why This Database Why Now? |

Lisbon, Portugal

|

Oct 23-26, 2018

| View slides
PostgreSQL Conference Europe - Around the World with Extensions |

Lisbon, Portugal

|

Oct 23-26, 2018

| View slides
PostgreSQL Conference Europe - Cleaning out crocodiles teeth with PostgreSQL indexes, a story on index types in PG |

Lisbon, Portugal

|

Oct 23-26, 2018

| View slides
PostgreSQL Conference Europe - Data Modeling, Normalization, and Denormalization |

Lisbon, Portugal

|

Oct 23-26, 2018

| View slides
PostgreSQL Conference Europe - The HyperLogLog Algorithm: How it works and why you will love it |

Lisbon, Portugal

|

Oct 23-26, 2018

| View slides
PostgreSQL Conference Europe - Architecting real-time analytics for your customers |

Lisbon, Portugal

|

Oct 23-26, 2018

The San Francisco Bay Area PostgreSQL Meetup - Optimizing Distinct Counts on PostgreSQL with HLL |

San Francisco, CA

|

Oct 16, 2018

| View slides
PyConFr 2018 - Python and PostgreSQL: let's work together! |

Lille, France

|

Oct 6- 7, 2018

| View slides
Monktoberfest by RedMonk - Better Living Through Empathy |

Portland, ME

|

Oct 3- 5, 2018

| View slides
PostgreSQL Conference Turkey - The State of Postgres |

Istanbul, Turkey

|

Sep 22, 2018

PostgreSQL Conference Turkey - From coding to deployment, how to implement your first PostgreSQL extension |

Istanbul, Turkey

|

Sep 22, 2018

Strata Data Conference New York - The state of Postgres |

New York, NY

|

Sep 12-13, 2018

PostgresOpen SV 2018 - Keynote: The Citus Data Scale Out Story |

San Francisco, CA

|

Sep 5- 7, 2018

| View slides
PostgresOpen SV 2018 - Five data models for sharding and which is right |

San Francisco, CA

|

Sep 5- 7, 2018

PostgresOpen SV 2018 - How PostgreSQL Extension APIs are Changing the Face of Relational Databases |

San Francisco, CA

|

Sep 5- 7, 2018

PostgresOpen SV 2018 - Architecting real-time analytics for your customers |

San Francisco, CA

|

Sep 5- 7, 2018

PostgresOpen SV 2018 - Cleaning out crocodiles teeth with PostgreSQL indexes - a story on all the index types in PG |

San Francisco, CA

|

Sep 5- 7, 2018

PyBay 2018 - Scaling multi-tenant apps using the Django ORM and Postgres |

San Francisco, CA

|

Aug 17-19, 2018

| View slides | Watch video
Southeast Ruby - Postgres at Any Scale |

Nashville, TN

|

Aug 2- 3, 2018

Panel Discussion: Next Generation of Data Systems | San Francisco, CA |

Jul 31, 2018

EuroPython 2018 - Postgres at any scale |

Edinburgh, Scotland

|

Jul 25-27, 2018

10X Faster Analytics Queries on Postgres with Citus - Live Demo |

Online

|

Jul 25, 2018

| Watch demo
Google Cloud Next '18 | San Francisco, CA |

Jul 24-27, 2018

AWS Summit New York | New York, NY |

Jul 17, 2018

PGDAY.AMSTERDAM | Amsterdam, Netherlands |

Jul 12, 2018

Postgres Vision 2018 - Five Sharding Data Models and Which is Right |

Boston, MA

|

Jun 5- 6, 2018

DevXcon 2018 - Before vs. After: Redesigning a Website to Be Useful & Informative for Developers |

San Francisco, CA

|

Jun 4- 5, 2018

| View slides | Watch video
ITUMAGNET Fireside Chat - Software Development Best Practices and Experiences from the Silicon Valley: Citus, Uber, & Amazon |

Istanbul, Turkey

|

May 31, 2018

PGCon 2018 - How PostgreSQL Extension APIs are Changing the Face of Relational Databases |

Ottawa, Canada

|

May 31-Jun 1, 2018

| View slides | Watch video
PGCon 2018 - Is PostgreSQL becoming THE real-time analytics database? |

Ottawa, Canada

|

May 31-Jun 1, 2018

| View slides
WeAreDevelopers World Congress 2018 | Vienna, Austria |

May 16-18, 2018

!!Con 2018 - Using Postgres to \watch Star Wars |

New York, NY

|

May 12-13, 2018

PyCon Cleveland 2018 | Cleveland, OH |

May 11-12, 2018

Microsoft Build | Seattle, WA |

May 7- 9, 2018

XLDB Extremely Large Databases Conference - SQL, Scaling, and What's Unique About PostgreSQL |

Palo Alto, CA

|

Apr 30-May 2, 2018

| View slides
PostgresConf US 2018 - Distributing Queries the Citus Way |

Jersey City, NJ

|

Apr 18-20, 2018

| View slides
PostgresConf US 2018 - Challenges of Distributing Postgres: A Citus Story |

Jersey City, NJ

|

Apr 18-20, 2018

| View slides
PostgresConf US 2018 - Constraints: a Developer's Secret Weapon |

Jersey City, NJ

|

Apr 18-20, 2018

PostgresConf US 2018 - Monitoring PostgreSQL at Scale |

Jersey City, NJ

|

Apr 18-20, 2018

RailsConf 2018 - Five Sharding Data Models and Which Is Right |

Pittsburgh, PA

|

Apr 17-19, 2018

DataEngConf SF - Scaling a Relational Database for the Cloud-age |

San Francisco, CA

|

Apr 17-18, 2018

| View slides
PGConf APAC 2018 - Monitoring PostgreSQL at Scale |

Singapore

|

Mar 22-23, 2018

pgDay Paris 2018 - Constraints: a Developer's Secret Weapon |

Paris, France

|

Mar 15, 2018

| View slides
pgDay Paris 2018 - A Distributed Geospatial Time Series Database |

Paris, France

|

Mar 15, 2018

| View slides | Watch video
Nordic PGDay 2018 - Five Data Models for Sharding |

Oslo, Norway

|

Mar 13, 2018

| View slides
Nordic PGDay 2018 - Data Modeling, Normalization and Denormalization |

Oslo, Norway

|

Mar 13, 2018

Nordic PGDay 2018 - Pgloader, your migration companion |

Oslo, Norway

|

Mar 13, 2018

Strata Data Conference - The State of Postgres |

San Jose, CA

|

Mar 6- 8, 2018

| View slides
QCon London - The Future of Distributed Databases Is Relational |

London, UK

|

Mar 5- 7, 2018

| View slides
Iterate Developer Conference - Skunkworks: Structures for Highly Efficient Learning |

San Francisco, CA

|

Feb 27, 2018

PyCaribbean 2018 - Postgres at Any Scale |

Santo Domingo, Dominican Republic

|

Feb 17-18, 2018

| View slides
PyTennessee 2018 - Postgres at Any Scale |

Nashville, TN

|

Feb 10-11, 2018

SaaStr Annual 2018 | San Francisco, CA |

Feb 6- 8, 2018

PGConf.Russia 2018 - Distributed Point-In-Time Recovery with Postgres |

Moscow, Russia

|

Feb 5- 6, 2018

| View slides
Live Demo - Scaling Out Postgres with Citus Cloud |

Online

|

Jan 31, 2018

| Watch demo
AWS re:Invent 2017 | Las Vegas, NV |

Nov 27-Dec 1, 2017

PyCon Canada 2017 - Postgres at any scale |

Montreal, Canada

|

Nov 18-19, 2017

| View slides
QCon San Francisco 2017 - The Challenges of Distributing Postgres: A Citus Story |

San Francisco

|

Nov 13-15, 2017

| View slides
HighLoad++ 2017 - Distributed Postgres with Citus |

Moscow, Russia

|

Nov 7- 8, 2017

| View slides
Big Data Silicon Valley Meetup - Scaling Out Postgres: Why and How |

San Francisco, CA

|

Nov 7, 2017

2Q PGCONF 2017 - Five Sharding Data Models and Which One is Right |

New York, NY

|

Nov 6- 7, 2017

DataEngConf NYC - The Challenges of Distributing Postgres: A Citus Story |

New York, NY

|

Oct 30, 2017

| Watch video
PGConf EU 2017 - Distributed Computing on Postgres |

Warsaw, Poland

|

Oct 24-27, 2017

| View slides
PGConf EU 2017 - Hacking Postgres with Eclipse |

Warsaw, Poland

|

Oct 24-27, 2017

| View slides
PGConf EU 2017 - Distributed COUNT(DISTINCT) with HyperLogLog on PostgreSQL |

Warsaw, Poland

|

Oct 24-27, 2017

| View slides
All Things Open - Postgres Performance for Humans |

Raleigh, NC

|

Oct 23-24, 2017

| View slides
Ruby Developer Summit - Designing Your SaaS Database for Scale with Rails |

Online

|

Oct 19, 2017

DevSpace - Postgres at Any Scale |

Hunstville, AL

|

Oct 13-14, 2017

Florida PyCon - Postgres at Any Scale |

Orlando, FL

|

Oct 7, 2017

PostgresOpen SV 2017 - Designing Your Multi-Tenant Database for Scale with Postgres |

San Francisco, CA

|

Sep 6- 8, 2017

PostgresOpen SV 2017 - Keynote: Unlocking the Key to Distributed Postgres |

San Francisco, CA

|

Sep 6- 8, 2017

| Watch video
PostgresOpen SV 2017 - PostgreSQL as a Distributed Computing Platform |

San Francisco, CA

|

Sep 6- 8, 2017

| View abstract
PostgresOpen SV 2017 - Distributed COUNT(DISTINCT) with HyperLogLog on PostgreSQL |

San Francisco, CA

|

Sep 6- 8, 2017

PyOhio 2017 - Postgres Performance for Humans |

Columbus, OH

|

Jul 28-31, 2017

RevolutionConf 2017 - Postgres at Any Scale |

Virginia Beach, VA

|

Jun 1- 2, 2017

| View abstract
PGCon 2017 - Tutorial: Designing a Multi-Tenant Database for Scale |

Ottawa, Canada

|

May 23-26, 2017

PGCon 2017 - Designing Your Multi-Tenant Database for Scale with Postgres |

Ottawa, Canada

|

May 23-26, 2017

| View abstract
PGCon 2017 - Integrating Just In Time Compilation to Make Postgres Faster |

Ottawa, Canada

|

May 23-26, 2017

Percona Live - Designing Your SaaS Database for Scale with Postgres |

Santa Clara, CA

|

Apr 25-27, 2017

RailsConf 2017 - Postgres at Any Scale |

Phoenix, AZ

|

Apr 25-27, 2017

| Watch video
dotScale 2017 - Scaling Out (Postgre)SQL |

Paris, France

|

Apr 24, 2017

| Watch video
Atlanta Ruby Meetup - PostgreSQL Performance for Humans |

Atlanta, GA

|

Apr 12, 2017

PGConf US 2017 - Designing a Multi-Tenant Database for Scale with Postgres |

Jersey City, NJ

|

Mar 28-31, 2017

PGConf US 2017 - Designing Your SaaS Database for Scale with Postgres |

Jersey City, NJ

|

Mar 28-31, 2017

| Watch video
PGConf US 2017 - A Practical Postgres Protocol Primer |

Jersey City, NJ

|

Mar 28-31, 2017

| Watch video
PGConf US 2017 - Speeding Up Query Execution |

Jersey City, NJ

|

Mar 28-31, 2017

PGConf US 2017 - Postgres Performance for Application Developers |

Jersey City, NJ

|

Mar 28-31, 2017

| View abstract
Nordic PGDay 2017 - Speeding Up Query Execution Through Just-in-Time Compilation |

Stockholm, Sweden

|

Mar 21, 2017

PGConf.Russia 2017 - Towards 1M writes/sec: Scaling PostgreSQL Using Citus MX |

Moscow, Russia

|

Mar 16-17, 2017

| Watch video
Scale 15x - Postgres at Any Scale |

Pasadena, CA

|

Mar 2- 5, 2017

| View abstract
PyCaribbean 2017 - Postgres Performance for Humans |

Bayamon, Puerto Rico

|

Feb 18-19, 2017

PyCaribbean 2017 - Postgres Present and Future |

Bayamon, Puerto Rico

|

Feb 18-19, 2017

AWS re:Invent 2016 - How Citus Enables Scalable PostgreSQL on AWS |

Las Vegas, NV

|

Nov 28-Dec 2, 2016

| Watch video
Keep Ruby Weird 2016 | Austin, TX |

Oct 28, 2016

Music City Code 2016 - Postgres Present and Future |

Nashville, TN

|

Aug 20, 2016

PyGotham 2016 - Postgres Present and Future |

New York, NY

|

Jul 16-17, 2016

PyCon 2016 - Postgres Present and Future |

Portland, OR

|

May 30-Jun 1, 2016

PGCon 2016 - Lessons in Building a Distributed Query Planner |

Ottawa, Canada

|

May 19-20, 2016

| View abstract
PGCon 2016 - Keynote: Postgres Extensibility |

Ottawa, Canada

|

May 19-20, 2016

PGConf US 2016 - Citus 5.0: Extending PostgreSQL to Build a Distributed Database |

New York, NY

|

Apr 18-20, 2016