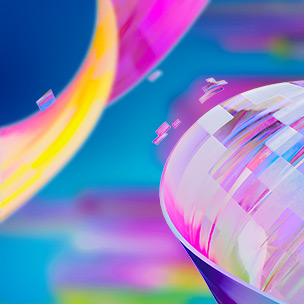 TECHNOLOGY EVENT
Microsoft Ignite 2022
Oct 12-14, 2022 | Online & Seattle, WA
Microsoft Ignite will be a hybrid event in 2022. If you use Citus on Azure, you may want to join the online digital broadcast or the in-person event in Seattle, WA—to be the first to learn the latest news about database services on Azure.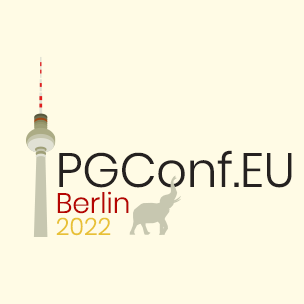 POSTGRES COMMUNITY
PostgreSQL Conference Europe
Oct 25-28, 2022 | Berlin, Germany
The 12th Annual PostgreSQL Conference Europe is a favorite Postgres community event and is scheduled to happen in person this year, hurray. We agree with the PGConf.EU team that this event is a wonderful chance for Postgres users and developers to catch up, learn, and build relationships with network of professionals that use and work with PostgreSQL. Microsoft is thrilled to be a Gold sponsor.
Talk: "How to make your Postgres blog posts reach a ton more people" View abstract
Talk: "Takeaways from the First 6 Months of Hacking on Postgres" View abstract
Sponsor talk: "Distributed Postgres: How to build a multi-tenant SaS app with Citus" View abstract
Past Events
Citus 11.1 Release Party - YouTube recording |

Online

|

Sep 27, 2022

| Watch video
Azure Club Meeting - Deep Dive: Azure Database for PostgreSQL Hyperscale (Citus) |

Online

|

Sep 22, 2022

| View slides
PGConf NYC 2022 - How to Contribute to an Open Source Project like Postgres? |

New York, NY

|

Sep 22-23, 2022

| View slides
PGConf NYC 2022 - Lessons learned running a managed service for Postgres in the cloud |

New York, NY

|

Sep 22-23, 2022

| View slides
Uptime 2022 - Postgres load balancing is secretly broken: The cancellation problem |

Amsterdam, The Netherlands

|

Sep 14-15, 2022

PGConf.Brasil 2022 - Changing the World and Making Money: Tips for Success in a PostgreSQL Project |

Sao Jose dos Campos, Brazil

|

Aug 26-27, 2022

Citus 11 Release Party - YouTube recording |

Online

|

Jun 28, 2022

| Watch video
Postgres Vision 2022 | Online |

Jun 14-15, 2022

BSDCan 2022 - Asynchronous and Direct I/O for PostgreSQL on FreeBSD |

Online

|

Jun 3- 4, 2022

| View abstract
PGCon 2022 - Citus Columnar |

Ottawa, Canada

|

May 24-27, 2022

PGCon 2022 - Developing Postgres' Prefetch Algorithm |

Ottawa, Canada

|

May 24-27, 2022

PGCon 2022 - Improving PostgreSQL's mysterious SLRU subsystem |

Ottawa, Canada

|

May 24-27, 2022

Vaccination Database Tech Talks 2022 @ CMUDB - IO in PostgreSQL: Past, Present, Future |

Online

|

May 2, 2022

| View slides | Watch video
PyCon 2022 | Salt Lake City, UT |

Apr 29-May 1, 2022

Citus Con: An Event for Postgres - Keynote: 8 keys to the growth of Citus & Distributed PostgreSQL |

Online

|

Apr 12-13, 2022

| Watch video
Citus Con: An Event for Postgres - Analyzing Postgres performance problems using perf and eBPF |

Online

|

Apr 12-13, 2022

| View slides | Watch video
Citus Con: An Event for Postgres - Citus 11: A look at the Elicorn's horn |

Online

|

Apr 12-13, 2022

| Watch video
Citus Con: An Event for Postgres - Developing IO Prefetching for Postgres |

Online

|

Apr 12-13, 2022

| Watch video
Citus Con: An Event for Postgres - Efficiently distributing Postgres with Citus – How to choose the right shard key? |

Online

|

Apr 12-13, 2022

| Watch video
Citus Con: An Event for Postgres - Fibonacci Spirals and Ways to Contribute to Postgres—Beyond Code |

Online

|

Apr 12-13, 2022

| View slides | Watch video
Citus Con: An Event for Postgres - Following Select Statements Through Citus Internals |

Online

|

Apr 12-13, 2022

| Watch video
Citus Con: An Event for Postgres - How to scale Postgres for time series data with Citus |

Online

|

Apr 12-13, 2022

| Watch video
Citus Con: An Event for Postgres - Optimizing autovacuum: PostgreSQL's vacuum cleaner |

Online

|

Apr 12-13, 2022

| Watch video
Citus Con: An Event for Postgres - OSSom for Better Oracle to Postgres Assessments |

Online

|

Apr 12-13, 2022

| Watch video
Citus Con: An Event for Postgres - Queues in PostgreSQL |

Online

|

Apr 12-13, 2022

| Watch video
Citus Con: An Event for Postgres - Top 10 reasons to choose Flexible Server for Azure Database for PostgreSQL |

Online

|

Apr 12-13, 2022

| Watch video
Citus Con: An Event for Postgres - What I learned creating Postgres monitoring metrics for Citus on Azure |

Online

|

Apr 12-13, 2022

| Watch video
Data Exposed - Closer Look – Citus & Postgres |

Online

|

Apr 6, 2022

| Watch video
Microsoft Reactor - Sneak peek into Citus Con: An Event for Postgres |

Online

|

Mar 29, 2022

| Watch video
PGConf NYC 2021 | New York, NY |

Dec 2- 3, 2021

Postgres Build 2021 | Online |

Nov 30-Dec 1, 2021

Data Exposed - How to use Citus to shard Postgres, for performance & scale |

Online

|

Sep 16, 2021

| Watch video
PGDAY Austria 2021 | Vienna, Austria |

Sep 10-17, 2021

Microsoft Developer Channel - How Citus Distributes PostgreSQL |

Online

|

Jul 28, 2021

| Watch 16-min video
Azure Friday - New ways to get started with Citus and Azure Database for PostgreSQL |

Online

|

Jul 2, 2021

| Watch video demo
Postgres Vision 2021 | Online |

Jun 22-23, 2021

ACM SIGMOD/PODS 2021 - Citus: Distributed PostgreSQL for Data-Intensive Applications |

Online & Xi'an, China

|

Jun 20-25, 2021

| Read paper | Watch video
DataOps Poland Meetup - Architecting petabyte-scale analytics by scaling out Postgres on Azure and Citus |

Online

|

Jun 15, 2021

| Watch video
Microsoft Build 2021 - Harness the power of data in your applications with Azure |

Online

|

May 25-27, 2021

| Watch video
Microsoft Build 2021 - 3 Hyperscale (Citus) superpowers to scale PostgreSQL |

Online

|

May 25-27, 2021

| Watch demo
SQLDay - Beyond SQL Server - Open Source Databases on Azure |

Online

|

May 10-12, 2021

Data Exposed Live - Citus & Postgres News Update |

Online

|

May 5, 2021

| Watch video
HelloWorld: Open Source Spotlight - Postgres & Citus with Marco Slot |

Online

|

Apr 6, 2021

| Tools, code, and links | Watch video
contributing.today meetup - Citus 10 Open Source & Columnar Storage for Postgres |

Online

|

Mar 17, 2021

| View slides | Watch video
Microsoft Ignite 2021 | Online |

Mar 2- 4, 2021

PGConf.Russia 2021 - Postgres Architectures in Production |

Online

|

Mar 1- 2, 2021

PGConf.Russia 2021 - The Story of the Migration |

Online

|

Mar 1- 2, 2021

Vaccination Database Talks @ Carnegie Mellon University - Citus: Distributed PostgreSQL as an extension |

Online

|

Feb 22, 2021

| Watch video
FOSDEM 2021 - The Story About the Migration |

Online

|

Feb 6- 7, 2021

| Watch video
FOSDEM 2021 - Postgres Architectures in Production |

Online

|

Feb 6- 7, 2021

| Watch video
FOSDEM 2021 - Interview with Alicja Kucharczyk & Sushant Pandey |

Online

|

Feb 6- 7, 2021

| Watch video
Fika and Pierogi with Andres Freund - Meetup |

Online

|

Dec 15, 2020

| Watch video
Postgres Build 2020 - PostgreSQL architectures in production |

Online

|

Dec 8- 9, 2020

| View slides | Watch video
Postgres Build 2020 - The story of about the migration |

Online

|

Dec 8- 9, 2020

| Watch video
Data Platform Summit 2020 - What is Azure Arc enabled PostgreSQL Hyperscale? |

Online

|

Dec 2- 4, 2020

| View slides
Data Platform Summit 2020 - Build Modern Cloud Native Applications With Kubernetes and OSS Databases (MySQL & Postgres) |

Online

|

Dec 2- 4, 2020

Data Platform Summit 2020 - Best Practices for Migrating Your Workloads to Azure Database for Postgres and Azure Database for MySQL |

Online

|

Dec 2- 4, 2020

Data Platform Summit 2020 - Modernize Your Data on Azure Database for Postgres and MySQL Flexible Server |

Online

|

Dec 2- 4, 2020

PASS Hybrid Virtual Group - Architecting petabyte-scale analytics by scaling out Postgres on Azure with Citus |

Online

|

Nov 24, 2020

| View slides | Watch video
Open Azure Day - Open source and Azure Data: now and next |

Online

|

Nov 18, 2020

Open Azure Day - Building resilient, mission-critical applications with Azure Database for PostgreSQL |

Online

|

Nov 18, 2020

Azure Friday - Introducing Flexible Server in Azure Database for PostgreSQL & MySQL |

Online

|

Oct 30, 2020

| Watch video
All Things Open 2020 | Online |

Oct 19-20, 2020

Microsoft Ignite 2020 - New innovations on Azure Database for MySQL and Azure Database for PostgreSQL to turbo charge application development |

Online

|

Sep 22-24, 2020

| View slides | Watch video
Microsoft Ignite 2020 - Ask the Experts: MySQL and Postgres Q&A with the Azure team at Microsoft Ignite |

Online

|

Sep 22-24, 2020

| Watch video
Microsoft Ignite 2020 - Building a Hybrid data platform with Azure Arc enabled data services |

Online

|

Sep 22-24, 2020

| View slides | Watch video
Microsoft Ignite 2020 - Ask the Experts: Building a Hybrid data platform with Azure Arc enabled data services |

Online

|

Sep 22-24, 2020

| Watch video
Striim ROAR: Real-time Offloading Analytics and Reporting to Microsoft Azure - Register now for replay |

Online

|

Aug 26, 2020

| Replay
Warsaw PostgreSQL User Group - Citus: PostgreSQL at any scale |

Online

|

Aug 5, 2020

| Watch video | View slides
Cloud Native London Meetup - Architecting petabyte-scale analytics by scaling out Postgres on Azure with Citus |

Online

|

Jul 1, 2020

| Watch video | View slides
Linux Foundation Open Source Summit - Running Your Own Postgres Database-as-a-Service on Kubernetes |

Online

|

Jun 29-Jul 2, 2020

| View slides
Postgres Vision 2020 - The Art of Postgres |

Online

|

Jun 23-24, 2020

Postgres Vision 2020 - How to Scale Postgres: Automation, Tuning & Sharding |

Online

|

Jun 23-24, 2020

| View slides
Linux Open Alternative Day (LOAD) 2020 - Oracle to PostgreSQL migration with ora2pg |

Online

|

Jun 21, 2020

| Watch video | View slides
Microsoft European Virtual Open Source Summit - Open Source and Azure Data: now and next |

Online

|

Jun 16, 2020

| View slides
Microsoft European Virtual Open Source Summit - Making Azure the best destination for Postgres |

Online

|

Jun 16, 2020

| Watch video | View slides
Microsoft European Virtual Open Source Summit - High performance HTAP with Postgres & Hyperscale (Citus) |

Online

|

Jun 16, 2020

| Watch video | View slides
ACM SIGMOD/PODS 2020 - High Performance HTAP with Postgres & Hyperscale (Citus) |

Online

|

Jun 14-19, 2020

| Watch video | View slides
BSDCan 2020 - PostgreSQL on FreeBSD |

Online

|

Jun 5- 6, 2020

| View slides
PGCon 2020 - Mechanical Sympathy for Elephants: Reducing I/O and Memory Stalls |

Online

|

May 26-29, 2020

| View slides | Watch video
PGCon 2020 - What's Missing for Postgres Monitoring |

Online

|

May 26-29, 2020

| View slides | Watch video
PGCon 2020 - work_mem warriors: Teaching HashAgg, HashJoin, and Other Memory-Intensive Operators to Respect work_mem's Boundaries |

Online

|

May 26-29, 2020

| View slides | Watch video
PGCon 2020 - Asynchronous IO for PostgreSQL |

Online

|

May 26-29, 2020

| View slides | Watch video
Turkey Open Source Platform Seminar Program - Citus Data Hikayesi (The Citus Journey to Foundation and Development at Postgres) |

Online

|

May 21, 2020

| View slides (in Turkish) | Watch video (in Turkish)
Turkey Open Source Platform Seminar Program - The Art of Postgres |

Online

|

May 21, 2020

| View slides | Watch video
The San Francisco Bay Area PostgreSQL Meetup Group - JSONB Tricks: Operators, Indexes, And When To (NOT) Use It |

Online

|

May 19, 2020

| Watch video | View slides
Microsoft Build 2020 - What developers are doing with Postgres & MySQL on Azure |

Digital Event

|

May 19-21, 2020

| Watch video | View slides
Warsaw PostgreSQL User Group - PostgreSQL Portability Tales |

Online

|

Apr 16, 2020

| View slides
Migrate from Oracle to Postgres with Azure - Migrate from Oracle to Postgres with Azure |

Online

|

Apr 15, 2020

| View slides
PyCon 2020 - Optimize your Python & Django apps with easy-to-learn Postgres superpowers |

Online

|

Apr 15-May 17, 2020

| Watch video | View slides
PyCon 2020 - Building HTAP Applications with Python & Postgres on Azure |

Online

|

Apr 15-May 17, 2020

| Watch video | View slides
pgDay Paris 2020 | Paris, France |

Mar 26, 2020

Nordic PGDay 2020 | Helsinki, Finland |

Mar 24, 2020

Devops Meetup Zurich - Architecting petabyte-scale analytics by scaling out Postgres on Azure w/ Citus |

Online

|

Mar 4, 2020

| View slides
PGConf India 2020 - Distributed PostgreSQL is a game changer |

Bengaluru, India

|

Feb 26-28, 2020

| View slides
PGConf India 2020 - Architecting operational real-time analytics apps with PostgreSQL & Hyperscale (Citus) |

Bengaluru, India

|

Feb 26-28, 2020

| View slides
Montréal PostgreSQL Meetup - Postgres Index types and where to find them |

Montréal, Canada

|

Feb 12, 2020

| View slides
PGConf.Russia 2020 - Architecting petabyte-scale analytics by scaling out Postgres on Azure with Citus |

Moscow, Russia

|

Feb 3- 5, 2020

| View slides
FOSDEM 2020 - Fibonacci Spirals and 21 Ways to Contribute to Postgres—Beyond Code |

Brussels, Belgium

|

Feb 1- 2, 2020

| View slides | Watch video
Birmingham on Rails 2020 - Postgres at any scale |

Birmingham, AL

|

Jan 31, 2020

FOSDEM PGDay 2020 - Asynchronous IO for PostgreSQL |

Brussels, Belgium

|

Jan 31, 2020

| View slides
Road to FOSDEM: Mechelen edition - A glimpse of Microsoft's open source journey (through the lens of PostgreSQL) |

Mechelen, Belgium

|

Jan 30, 2020

| View slides
PgDay San Francisco 2020 - A Map for Monitoring PostgreSQL |

San Francisco, CA

|

Jan 21, 2020

| View slides | Watch video
PostGIS Day | Amsterdam, Netherlands |

Nov 14, 2019

Microsoft Ignite 2019 - Building modern apps that scale to billions of events with Azure Database for PostgreSQL and Hyperscale (Citus) |

Orlando, FL

|

Nov 4- 8, 2019

| Watch video | View slides
Microsoft Ignite 2019 - Why Developers Love Postgres |

Orlando, FL

|

Nov 4- 8, 2019

| Watch video | View slides
Microsoft Ignite 2019 - Innovations to boost productivity with Azure-managed MySQL, Postgres and MariaDB databases |

Orlando, FL

|

Nov 4- 8, 2019

| View slides
Microsoft Ignite 2019 - Analyzing real-time data with Azure Database for PostgreSQL |

Orlando, FL

|

Nov 4- 8, 2019

Microsoft Ignite 2019 - Running Postgres at scale on-premise and cloud |

Orlando, FL

|

Nov 4- 8, 2019

| View slides | Watch video
Microsoft Ignite 2019 - Why Enterprises are Moving from Oracle to Azure Postgres |

Orlando, FL

|

Nov 4- 8, 2019

| Watch video | View slides
Microsoft Ignite 2019 - Azure Data: Unmatched price-performance and limitless capabilities wherever your data lives |

Orlando, FL

|

Nov 4- 8, 2019

| Watch video
pgDay Santiago | Santiago, Chile |

Oct 29, 2019

PostgreSQL Conference Europe 2019 - Fibonacci Spirals and 21 Ways to Contribute to Postgres—Beyond Code |

Milan, Italy

|

Oct 15-18, 2019

| View slides
PostgreSQL Conference Europe 2019 - What's wrong with Postgres |

Milan, Italy

|

Oct 15-18, 2019

| View slides
PostgreSQL Conference Europe 2019 - When It All Goes Wrong |

Milan, Italy

|

Oct 15-18, 2019

| View slides
PostgreSQL Conference Europe 2019 - The TopN extension: Maintaining top 10 lists at scale |

Milan, Italy

|

Oct 15-18, 2019

| View slides
PostgreSQL Conference Europe 2019 - Deep Postgres Extensions in Rust |

Milan, Italy

|

Oct 15-18, 2019

| View slides
PostgreSQL Conference Europe 2019 - Wonderful SQL features your ORMs can use (or not) |

Milan, Italy

|

Oct 15-18, 2019

| View slides
PostgreSQL Conference Europe 2019 - Implementing your first Postgres extension: from coding to distribution |

Milan, Italy

|

Oct 15-18, 2019

| View slides
PostgreSQL Conference Europe 2019 - What Microsoft is doing with Postgres & the Citus Data acquisition |

Milan, Italy

|

Oct 15-18, 2019

| View slides
Monktoberfest by RedMonk | Portland, ME |

Oct 3- 4, 2019

Percona Live Europe 2019 - Postgres: From Respected-by-DBAs to Loved-by-Application-Developers |

Amsterdam, Netherlands

|

Sep 30-Oct 2, 2019

DjangoCon US 2019 - Postgres Index types and where to find them |

San Diego, CA

|

Sep 23-25, 2019

| View slides | Watch video
PostgresOpen 2019 - Data Modeling, Normalization and Denormalization |

Orlando, FL

|

Sep 11-13, 2019

| View slides
PostgresOpen 2019 - Fibonacci Spirals and 21 Ways to Contribute to Postgres—Beyond Code |

Orlando, FL

|

Sep 11-13, 2019

| View slides
PostgresOpen 2019 - JSONB Tricks: Operators, Indexes, and When to (Not) Use It |

Orlando, FL

|

Sep 11-13, 2019

| View slides
PostgresOpen 2019 - Scaling real-time analytics using Postgres in the cloud |

Orlando, FL

|

Sep 11-13, 2019

PostgresOpen 2019 - The Art of Postgres |

Orlando, FL

|

Sep 11-13, 2019

| View slides
PGDay Austria 2019 | Wiener Neustadt, Austria |

Sep 6, 2019

Music City Tech 2019 - Building PostgreSQL apps at any scale with Hyperscale (Citus) |

Madison, Tennessee

|

Sep 5- 7, 2019

Postgres Women NYC - Postgres index types and where to find them |

New York, NY

|

Sep 4, 2019

| View meetup
PyBay 2019 - Amazing things your ORM(s) can and can't do |

San Francisco, CA

|

Aug 17-18, 2019

| View slides
PGConf.Brasil 2019 - The Art of Postgres |

San Paulo, Brazil

|

Aug 1- 3, 2019

The San Francisco Bay Area PostgreSQL Meetup Group - Why Postgres Why This Database Why Now? |

San Francisco, CA

|

Jul 23, 2019

| View slides | Watch video
OSCON 2019 | Portland, OR |

Jul 17-18, 2019

Postgres Women NYC - Why Postgres? Why This Database? Why Now? |

New York, NY

|

Jul 9, 2019

PostgresLondon 2019 - When it all goes wrong (with Postgres) |

London, UK

|

Jul 2- 3, 2019

PostgresLondon 2019 - A story on Postgres index types |

London, UK

|

Jul 2- 3, 2019

| View slides
Swiss PGDay - Why Postgres? Why This Database? Why Now? |

Rapperswil, Switzerland

|

Jun 28, 2019

| View slides
Postgres Vision 2019 - The Future of Sharding |

Boston, MA

|

Jun 24-26, 2019

Postgres Ibiza 2019 - The Art of PostgreSQL |

Ibiza, Spain

|

Jun 20-21, 2019

PGDay France 2019 | Lyon, France |

Jun 19, 2019

Microsoft Build 2019 Türkiye - Hyperscale (Citus) on Azure Database for PostgreSQL |

Istanbul, Turkey

|

Jun 18, 2019

PostgreSQL User Group NL - Hyperscale (Citus) on Azure Database for PostgreSQL |

Amsterdam, Netherlands

|

Jun 6, 2019

| View slides
Percona Live 2019 - From respected-by-DBAs, to loved-by-Application Developers |

Austin, TX

|

May 28-30, 2019

PGCon 2019 - Deep Postgres Extensions in Rust |

Ottawa, Canada

|

May 28-31, 2019

| Watch video | View slides
PGCon 2019 - Pg_auto_failover: Postgres extension for automated failover |

Ottawa, Canada

|

May 28-31, 2019

| View slides | Watch video
GlueCon 2019 - Why developers really need marketing, now more than ever |

Denver, CO

|

May 22-23, 2019

| View slides
PGDay.IT 2019 - Around the world with extensions |

Bologna, Italy

|

May 17, 2019

| View slides
San Francisco Bay Area Azure Meetup - Best Practices for Adopting Managed Databases |

San Francisco, CA

|

May 16, 2019

PGConf.DE 2019 | Leipzig, Germany |

May 10, 2019

Microsoft Build 2019 - Unleash analytics on operational data with Hyperscale (Citus) on Azure Database for PostgreSQL |

Seattle, WA

|

May 6- 8, 2019

| Watch video
Microsoft Build 2019 - Building PostgreSQL apps at any scale with Hyperscale (Citus) |

Seattle, WA

|

May 6- 8, 2019

| View slides
PyCon PyLadies Auction 2019 - Donated Postgres, Citus, and Python: Better Together with an Elicorn |

Cleveland, OH

|

May 4, 2019

| About auction
PyCon 2019 | Cleveland, OH |

May 2- 5, 2019

RailsConf 2019 - When it all goes Wrong (with Postgres) |

Minneapolis, MN

|

Apr 30-May 2, 2019

| View slides | Watch video
RailsConf 2019 - Optimizing your app by understanding your Postgres |

Minneapolis, MN

|

Apr 30-May 2, 2019

| View slides | Watch video
PostgreSQL Ukraine - The Art of Postgres |

Kyiv, Ukraine

|

Apr 16, 2019

| View slides
Java in Luxembourg - The Art of Postgres |

Luxembourg

|

Apr 11, 2019

Using Postgres & Citus for Lightning Fast Analytics, also featuring Rollups - Live Demo |

Online

|

Mar 19, 2019

| Watch video | View slides
Nordic PGDay 2019 - When it all goes wrong |

Copenhagen, Denmark

|

Mar 19, 2019

| View slides
Nordic PGDay 2019 - Why Postgres Why This Database Why Now? |

Copenhagen, Denmark

|

Mar 19, 2019

| View slides
Nordic PGDay 2019 - Promoting Diversity with PostgresWomen |

Copenhagen, Denmark

|

Mar 19, 2019

pgDay Paris 2019 - How to write SQL queries |

Paris, France

|

Mar 12, 2019

| View slides | Watch video
[email protected] 17X - Around the world with Postgres extensions |

Pasadena, CA

|

Mar 7-10, 2019

Using Postgres & Citus for Lightning Fast Analytics - Feb 2019 - Live Demo |

Online

|

Feb 27, 2019

| Watch video
San Francisco Bay Area PostgreSQL Meetup | San Francisco, CA |

Feb 19, 2019

PyCaribbean 2019 - Scaling multi-tenant apps using the Django ORM and Postgres |

Santo Domingo, Dominican Republic

|

Feb 16-17, 2019

| View slides
FOSDEM'19 - Around the world with extensions |

Brussels, Belgium

|

Feb 2- 3, 2019

| Watch video
FOSDEM'19 - Data Modeling, Normalization, and Denormalization |

Brussels, Belgium

|

Feb 2- 3, 2019

| Watch Video | View slides
FOSDEM PGDay - Data Modeling, Normalization, and Denormalization |

Brussels, Belgium

|

Feb 1, 2019

Monki Gras 2019 | London, UK |

Jan 31-Feb 1, 2019

PGConf.ASIA 2018 - Five data models for sharding and which is right |

Tokyo, Japan

|

Dec 10-12, 2018

| View slides
PGConf.ASIA 2018 - Monitoring Postgres at Scale |

Tokyo, Japan

|

Dec 10-12, 2018

| View slides
Using Postgres & Citus for Lightning Fast Analytics - Live Demo |

Online

|

Dec 6, 2018

| View slides | Watch video
PostgreSQL España - The Art of Postgres |

Madrid, Spain

|

Nov 29, 2018

| View abstract
PostgreSQL User Group NL - Real-time Analytics at Any Scale |

Amsterdam, Netherlands

|

Nov 29, 2018

| View slides
AWS re:Invent 2018 - How to Scale Your SaaS App On Postgres in Just 5 Minutes |

Las Vegas, NV

|

Nov 26-29, 2018

AWS re:Invent 2018 - Building Lightning-Fast Analytics Dashboards on Postgres |

Las Vegas, NV

|

Nov 26-29, 2018

Scaling Postgres for Time Series Data with Citus - Technical Interview |

Online

|

Nov 15, 2018

| Watch video | View slides
PyCon Canada 2018 - Scaling multi-tenant apps using the Django ORM and Postgres |

Toronto, Canada

|

Nov 10-13, 2018

| View slides | Watch video
Keep Ruby Weird 2018 - \watching Star Wars in Postgres and other silly things |

Austin, TX

|

Nov 9, 2018

| Watch video
North Bay Python 2018 | Petaluma, CA |

Nov 3- 4, 2018

PostgreSQL Conference Europe - Constraints: A Developer's Secret Weapon |

Lisbon, Portugal

|

Oct 23-26, 2018

| View slides
PostgreSQL Conference Europe - Why PostgreSQL Why This Database Why Now? |

Lisbon, Portugal

|

Oct 23-26, 2018

| View slides
PostgreSQL Conference Europe - Around the World with Extensions |

Lisbon, Portugal

|

Oct 23-26, 2018

| View slides
PostgreSQL Conference Europe - Cleaning out crocodiles teeth with PostgreSQL indexes, a story on index types in PG |

Lisbon, Portugal

|

Oct 23-26, 2018

| View slides
PostgreSQL Conference Europe - Data Modeling, Normalization, and Denormalization |

Lisbon, Portugal

|

Oct 23-26, 2018

| View slides
PostgreSQL Conference Europe - The HyperLogLog Algorithm: How it works and why you will love it |

Lisbon, Portugal

|

Oct 23-26, 2018

| View slides
PostgreSQL Conference Europe - Architecting real-time analytics for your customers |

Lisbon, Portugal

|

Oct 23-26, 2018

The San Francisco Bay Area PostgreSQL Meetup - Optimizing Distinct Counts on PostgreSQL with HLL |

San Francisco, CA

|

Oct 16, 2018

| View slides
PyConFr 2018 - Python and PostgreSQL: let's work together! |

Lille, France

|

Oct 6- 7, 2018

| View slides
Monktoberfest by RedMonk - Better Living Through Empathy |

Portland, ME

|

Oct 3- 5, 2018

| View slides
PostgreSQL Conference Turkey - The State of Postgres |

Istanbul, Turkey

|

Sep 22, 2018

PostgreSQL Conference Turkey - From coding to deployment, how to implement your first PostgreSQL extension |

Istanbul, Turkey

|

Sep 22, 2018

Strata Data Conference New York - The state of Postgres |

New York, NY

|

Sep 12-13, 2018

PostgresOpen SV 2018 - Keynote: The Citus Data Scale Out Story |

San Francisco, CA

|

Sep 5- 7, 2018

| View slides
PostgresOpen SV 2018 - Five data models for sharding and which is right |

San Francisco, CA

|

Sep 5- 7, 2018

PostgresOpen SV 2018 - How PostgreSQL Extension APIs are Changing the Face of Relational Databases |

San Francisco, CA

|

Sep 5- 7, 2018

PostgresOpen SV 2018 - Architecting real-time analytics for your customers |

San Francisco, CA

|

Sep 5- 7, 2018

PostgresOpen SV 2018 - Cleaning out crocodiles teeth with PostgreSQL indexes - a story on all the index types in PG |

San Francisco, CA

|

Sep 5- 7, 2018

PyBay 2018 - Scaling multi-tenant apps using the Django ORM and Postgres |

San Francisco, CA

|

Aug 17-19, 2018

| View slides | Watch video
Southeast Ruby - Postgres at Any Scale |

Nashville, TN

|

Aug 2- 3, 2018

Panel Discussion: Next Generation of Data Systems | San Francisco, CA |

Jul 31, 2018

EuroPython 2018 - Postgres at any scale |

Edinburgh, Scotland

|

Jul 25-27, 2018

10X Faster Analytics Queries on Postgres with Citus - Live Demo |

Online

|

Jul 25, 2018

| Watch demo
Google Cloud Next '18 | San Francisco, CA |

Jul 24-27, 2018

AWS Summit New York | New York, NY |

Jul 17, 2018

PGDAY.AMSTERDAM | Amsterdam, Netherlands |

Jul 12, 2018

Postgres Vision 2018 - Five Sharding Data Models and Which is Right |

Boston, MA

|

Jun 5- 6, 2018

DevXcon 2018 - Before vs. After: Redesigning a Website to Be Useful & Informative for Developers |

San Francisco, CA

|

Jun 4- 5, 2018

| View slides | Watch video
ITUMAGNET Fireside Chat - Software Development Best Practices and Experiences from the Silicon Valley: Citus, Uber, & Amazon |

Istanbul, Turkey

|

May 31, 2018

PGCon 2018 - How PostgreSQL Extension APIs are Changing the Face of Relational Databases |

Ottawa, Canada

|

May 31-Jun 1, 2018

| View slides | Watch video
PGCon 2018 - Is PostgreSQL becoming THE real-time analytics database? |

Ottawa, Canada

|

May 31-Jun 1, 2018

| View slides
WeAreDevelopers World Congress 2018 | Vienna, Austria |

May 16-18, 2018

!!Con 2018 - Using Postgres to \watch Star Wars |

New York, NY

|

May 12-13, 2018

PyCon Cleveland 2018 | Cleveland, OH |

May 11-12, 2018

Microsoft Build | Seattle, WA |

May 7- 9, 2018

XLDB Extremely Large Databases Conference - SQL, Scaling, and What's Unique About PostgreSQL |

Palo Alto, CA

|

Apr 30-May 2, 2018

| View slides
PostgresConf US 2018 - Distributing Queries the Citus Way |

Jersey City, NJ

|

Apr 18-20, 2018

| View slides
PostgresConf US 2018 - Challenges of Distributing Postgres: A Citus Story |

Jersey City, NJ

|

Apr 18-20, 2018

| View slides
PostgresConf US 2018 - Constraints: a Developer's Secret Weapon |

Jersey City, NJ

|

Apr 18-20, 2018

PostgresConf US 2018 - Monitoring PostgreSQL at Scale |

Jersey City, NJ

|

Apr 18-20, 2018

RailsConf 2018 - Five Sharding Data Models and Which Is Right |

Pittsburgh, PA

|

Apr 17-19, 2018

DataEngConf SF - Scaling a Relational Database for the Cloud-age |

San Francisco, CA

|

Apr 17-18, 2018

| View slides
PGConf APAC 2018 - Monitoring PostgreSQL at Scale |

Singapore

|

Mar 22-23, 2018

pgDay Paris 2018 - Constraints: a Developer's Secret Weapon |

Paris, France

|

Mar 15, 2018

| View slides
pgDay Paris 2018 - A Distributed Geospatial Time Series Database |

Paris, France

|

Mar 15, 2018

| View slides | Watch video
Nordic PGDay 2018 - Five Data Models for Sharding |

Oslo, Norway

|

Mar 13, 2018

| View slides
Nordic PGDay 2018 - Data Modeling, Normalization and Denormalization |

Oslo, Norway

|

Mar 13, 2018

Nordic PGDay 2018 - Pgloader, your migration companion |

Oslo, Norway

|

Mar 13, 2018

Strata Data Conference - The State of Postgres |

San Jose, CA

|

Mar 6- 8, 2018

| View slides
QCon London - The Future of Distributed Databases Is Relational |

London, UK

|

Mar 5- 7, 2018

| View slides
Iterate Developer Conference - Skunkworks: Structures for Highly Efficient Learning |

San Francisco, CA

|

Feb 27, 2018

PyCaribbean 2018 - Postgres at Any Scale |

Santo Domingo, Dominican Republic

|

Feb 17-18, 2018

| View slides
PyTennessee 2018 - Postgres at Any Scale |

Nashville, TN

|

Feb 10-11, 2018

SaaStr Annual 2018 | San Francisco, CA |

Feb 6- 8, 2018

PGConf.Russia 2018 - Distributed Point-In-Time Recovery with Postgres |

Moscow, Russia

|

Feb 5- 6, 2018

| View slides
Live Demo - Scaling Out Postgres with Citus Cloud |

Online

|

Jan 31, 2018

| Watch demo
AWS re:Invent 2017 | Las Vegas, NV |

Nov 27-Dec 1, 2017

PyCon Canada 2017 - Postgres at any scale |

Montreal, Canada

|

Nov 18-19, 2017

| View slides
QCon San Francisco 2017 - The Challenges of Distributing Postgres: A Citus Story |

San Francisco

|

Nov 13-15, 2017

| View slides
HighLoad++ 2017 - Distributed Postgres with Citus |

Moscow, Russia

|

Nov 7- 8, 2017

| View slides
Big Data Silicon Valley Meetup - Scaling Out Postgres: Why and How |

San Francisco, CA

|

Nov 7, 2017

2Q PGCONF 2017 - Five Sharding Data Models and Which One is Right |

New York, NY

|

Nov 6- 7, 2017

DataEngConf NYC - The Challenges of Distributing Postgres: A Citus Story |

New York, NY

|

Oct 30, 2017

| Watch video
PGConf EU 2017 - Distributed Computing on Postgres |

Warsaw, Poland

|

Oct 24-27, 2017

| View slides
PGConf EU 2017 - Hacking Postgres with Eclipse |

Warsaw, Poland

|

Oct 24-27, 2017

| View slides
PGConf EU 2017 - Distributed COUNT(DISTINCT) with HyperLogLog on PostgreSQL |

Warsaw, Poland

|

Oct 24-27, 2017

| View slides
All Things Open - Postgres Performance for Humans |

Raleigh, NC

|

Oct 23-24, 2017

| View slides
Ruby Developer Summit - Designing Your SaaS Database for Scale with Rails |

Online

|

Oct 19, 2017

DevSpace - Postgres at Any Scale |

Hunstville, AL

|

Oct 13-14, 2017

Florida PyCon - Postgres at Any Scale |

Orlando, FL

|

Oct 7, 2017

PostgresOpen SV 2017 - Designing Your Multi-Tenant Database for Scale with Postgres |

San Francisco, CA

|

Sep 6- 8, 2017

PostgresOpen SV 2017 - Keynote: Unlocking the Key to Distributed Postgres |

San Francisco, CA

|

Sep 6- 8, 2017

| Watch video
PostgresOpen SV 2017 - PostgreSQL as a Distributed Computing Platform |

San Francisco, CA

|

Sep 6- 8, 2017

| View abstract
PostgresOpen SV 2017 - Distributed COUNT(DISTINCT) with HyperLogLog on PostgreSQL |

San Francisco, CA

|

Sep 6- 8, 2017

PyOhio 2017 - Postgres Performance for Humans |

Columbus, OH

|

Jul 28-31, 2017

RevolutionConf 2017 - Postgres at Any Scale |

Virginia Beach, VA

|

Jun 1- 2, 2017

| View abstract
PGCon 2017 - Tutorial: Designing a Multi-Tenant Database for Scale |

Ottawa, Canada

|

May 23-26, 2017

PGCon 2017 - Designing Your Multi-Tenant Database for Scale with Postgres |

Ottawa, Canada

|

May 23-26, 2017

| View abstract
PGCon 2017 - Integrating Just In Time Compilation to Make Postgres Faster |

Ottawa, Canada

|

May 23-26, 2017

Percona Live - Designing Your SaaS Database for Scale with Postgres |

Santa Clara, CA

|

Apr 25-27, 2017

RailsConf 2017 - Postgres at Any Scale |

Phoenix, AZ

|

Apr 25-27, 2017

| Watch video
dotScale 2017 - Scaling Out (Postgre)SQL |

Paris, France

|

Apr 24, 2017

| Watch video
Atlanta Ruby Meetup - PostgreSQL Performance for Humans |

Atlanta, GA

|

Apr 12, 2017

PGConf US 2017 - Designing a Multi-Tenant Database for Scale with Postgres |

Jersey City, NJ

|

Mar 28-31, 2017

PGConf US 2017 - Designing Your SaaS Database for Scale with Postgres |

Jersey City, NJ

|

Mar 28-31, 2017

| Watch video
PGConf US 2017 - A Practical Postgres Protocol Primer |

Jersey City, NJ

|

Mar 28-31, 2017

| Watch video
PGConf US 2017 - Speeding Up Query Execution |

Jersey City, NJ

|

Mar 28-31, 2017

PGConf US 2017 - Postgres Performance for Application Developers |

Jersey City, NJ

|

Mar 28-31, 2017

| View abstract
Nordic PGDay 2017 - Speeding Up Query Execution Through Just-in-Time Compilation |

Stockholm, Sweden

|

Mar 21, 2017

PGConf.Russia 2017 - Towards 1M writes/sec: Scaling PostgreSQL Using Citus MX |

Moscow, Russia

|

Mar 16-17, 2017

| Watch video
Scale 15x - Postgres at Any Scale |

Pasadena, CA

|

Mar 2- 5, 2017

| View abstract
PyCaribbean 2017 - Postgres Performance for Humans |

Bayamon, Puerto Rico

|

Feb 18-19, 2017

PyCaribbean 2017 - Postgres Present and Future |

Bayamon, Puerto Rico

|

Feb 18-19, 2017

AWS re:Invent 2016 - How Citus Enables Scalable PostgreSQL on AWS |

Las Vegas, NV

|

Nov 28-Dec 2, 2016

| Watch video
Keep Ruby Weird 2016 | Austin, TX |

Oct 28, 2016

Music City Code 2016 - Postgres Present and Future |

Nashville, TN

|

Aug 20, 2016

PyGotham 2016 - Postgres Present and Future |

New York, NY

|

Jul 16-17, 2016

PyCon 2016 - Postgres Present and Future |

Portland, OR

|

May 30-Jun 1, 2016

PGCon 2016 - Lessons in Building a Distributed Query Planner |

Ottawa, Canada

|

May 19-20, 2016

| View abstract
PGCon 2016 - Keynote: Postgres Extensibility |

Ottawa, Canada

|

May 19-20, 2016

PGConf US 2016 - Citus 5.0: Extending PostgreSQL to Build a Distributed Database |

New York, NY

|

Apr 18-20, 2016